Spotlight On Okanagan Rawsome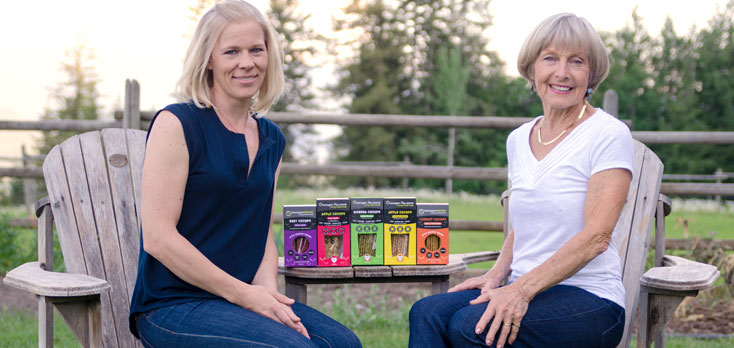 Born and raised on a large dairy farm in the Netherlands, Afke grew up with business decisions being made at the dinner table. For her being an entrepreneur wasn't an afterthought, it was genetic and after being self-employed for 30 years as an interior designer, Afke at 60 years of age decided to follow her second passion – healthy food. She bought a recipe book and started experimenting to create nutrient-rich, delicious raw snacks.  But it wasn't until her daughter piped up and said how great the crisps were that she had even considered selling them.
Afke decided to fill a gap in the market and as luck would have it a wonderful food grant came through from the Small Business Association of BC which allowed her to purchase a commercial grade dehydrator that she had her eyes on for a long time – it would be her ticket to scale up and support the production demand for Okanagan Rawsome.
Okanagan Rawsome is a proud family business created by Afke Zonderland and her daughter Anna. They are a family "Farm to Fork" business in the small rural area of Grindrod.
Read the full interview. Okanagan Rawsome